A few months ago we were looking for an excuse to escape for a few days.  Being huge Game of Thrones fans, when we found out there was a set tour in Belfast, we bought tickets straight away!  There are set tours all over the world, due to the vast amount of filming locations.  We opted for Belfast as it's so close to Glasgow and cheap to fly to.
Game of Thrones is filmed in the Titanic Studios in Belfast city, with several on location shoots for outdoor scenes.  Even within Belfast there are various tours available.  We decided to go on the tour of 'Winterfell' which included a bus tour around the countryside between locations.
Leaving Belfast city centre at 9am, we boarded the bus and were greeted by our friendly tour guide.  He was extremely knowledgeable about GoT, as he has worked on the set for many years.  The bus took approx 1 hour to Portaferry, where we took a short ferry ride to our first location.
Winterfell
Castle Ward Estate has a few filming sites.  After a short and super exciting walk to Winterfell, we didn't even know when we got there!  There was an old castle and courtyard with other GoT tours standing around, and tourists.  It wasn't until some photographs from GoT were produced that I realised the castle was in fact half of Winterfell!  The castle and courtyard had been altered with CGI, a duplicate of the castle was created, forming the gated entrance to Winterfell.
Twins
We then took a walk up through the woods to see a tower house by water, which again I didn't recognise.  This was in fact one half of Walder Freys Twins.  Photographs from GoT showed not only a duplicate of the tower, but sections of the tower which had been altered to change the appearance.  Nearby grassy banks were used as Robbs camp in the Riverlands.  Across the water we could see where the second tower would be added with CGI, and the tree which sits obviously above the others in any Twins scenes.
Lunch
This took us to around lunch time, so we headed to The Cuan for a bite.  I think everyone else paid for lunch but we took in our own food which wasn't a problem.  The restaurant owners even came round for a chat with everyone which was really nice!
Direwolves
Part way through lunch, we were told we might be able to meet 2 stars of the show!  Cue major excitement!  It wasn't what we thought, but right up my street – across the road we met direwolves Summer and Greywind!  Played by Northern Inuit dogs Odin and Thor, they featured in series 1 as the wolf cubs and young direwolves.
Their owners have been heavily involved in the show and had lots of stories and behind the scene photographs.  However, usually they have their own separate tour, we were just lucky they were around when we were.  They can be found at Direwolves Tours, or on instagram where they post loads of cracking photos with the dogs in the Northern Irish countryside and coastlines.
King in the North!
My favourite part of the tour (apart from the dogs) was the next stop – at Inch Abbey in Downpatrick, now in ruins.  I thought this 12th century abbey was amazing, I find it fascinating that even ruins of buildings this old still exist.  Do you remember the scene where Robb is proclaimed 'King in the North!'?  This was the setting.  I watched back that very episode and noticed there doesn't appear to be any CGI, there are canvas sheets placed up as shelter.  Our tour guide told us it was filmed in the open air either without, or minimal CGI – I can't quite remember.
I was delighted to discover that not only could we dress up, but swords and cloaks were provided!  The swords were heavy and felt real, but we had shields so what's the worry?
Tollymore Forrest
Our last stop on the tour was Tollymore Forrest Park.  This is a beautiful park even for a non GoT tour, it has several paths and walks available.  Apparently Tollymore has been used as a location for many GoT scenes.  The 2 I recognised were from episode 1 when Ned Stark finds the dead deer in his path, and when the Stark men find the dead direwolves and her cubs.  This is where our tour guide was brilliant, he was there when they filmed those scenes so was able to walk us through a day on set.
On the bus journey home, we watched episode 1 from the first series.  It was really cool to watch it back after seeing all the places where it had been filmed.
Game of Thrones Tour Summary
If you are a Game of Thrones fan, this tour is brilliant.  The guides are so informative and the bus journeys consisted of theories and debates about the upcoming series.  I thoroughly enjoyed it from start to finish.
However, there was a few people on the tour who had never seen the show, and I can see how they might have found it boring.  If you aren't a fan, then it's really just a day walking around looking at castles and forrest, while talking non stop about GoT and the characters.
Also, I do not recommend this tour with a hangover!!  There had been rugby on the day before and a girl was so hungover on the bus she was throwing up.  It's several windy roads through the Northern Irish countryside.
Just before I finished this blog post, I watched the trailer for the new series…  I am beyond excited!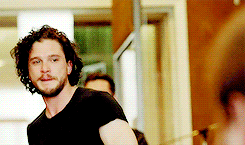 Have you ever been on a Game of Thrones tour?  If you have blogged about it, please send me your links!
Laura x